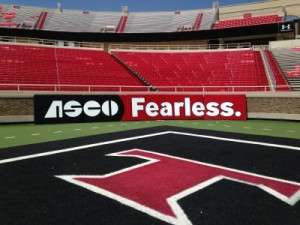 LISCO custom stadium pads protect your athletes and enhance the interior of your stadium. Custom artwork is also available
All LISCO custom stadium padding is fabricated using 18 oz coated vinyl and firm poly-foam. Some applications are all vinyl and some have a solid wood backing. Plastic foam board backing is available on request.
Custom Wedge Wall Padding:  This padding is stand alone and not permanently connected to the wall.
Vinyl and Foam Wall Padding: This padding is fabricated to permanently attach directly to a solid surface.
Wood or Synthetic Backed Wall Padding:  This padding attaches to a railing system that holds padding to the wall.