---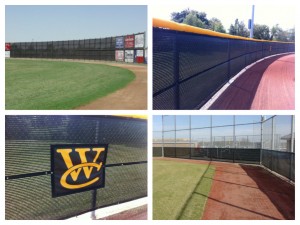 LISCO windscreens are the most durable windscreens you can buy. LISCO Premium, Standard Open Mesh and Closed Mesh poly-windscreens are constructed from a 100% polypropylene lock stitch material that is heat set to prevent shrinkage. Premium and Standard windscreen material allows a 15% – 20% air flow-through. LISCO Closed Mesh windscreen material allows a 5% to 10% air flow-through.
---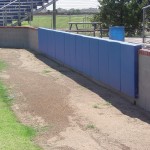 All LISCO backstop padding is fabricated with 18 oz coated vinyl and high-density foam. For solid walls, LISCO recommends using a hard wood backing with metal railing or industrial strength Velcro to secure padding. For chain link fences, LISCO recommends all vinyl and foam padding with 1" lip on top and bottom with grommets every 12" to secure to fence. Custom artwork is also available. 
---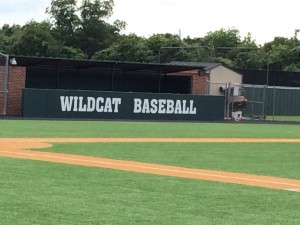 ---
LISCO rail and pole padding is custom fit to go around rails, poles, posts, columns, windows, stairs, corners and any surface that will not work with pre-fabricated hard backed padding. Rail and pole padding is secured with Grommets or Velcro and comes in most school colors.
---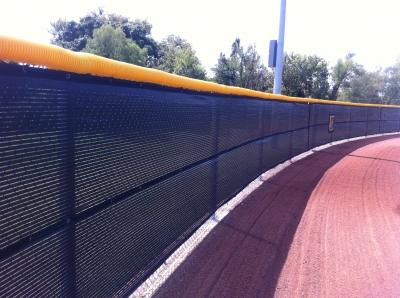 LISCO poly-cap and EZ Pro Poly-cap fence toppers add safety and aesthetics to your ball field. They are constructed from weather resistant and UV treated 4 ½" diameter polyethylene. Separate color matched 18" ties are recommended. Colors: yellow and dark green.
---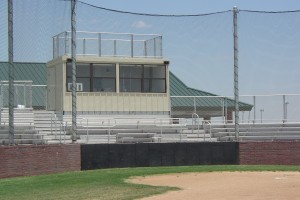 LISCO offers a wide variety of custom knotted backstop netting to fit your performance and budget specifications. LISCO offers expert advice to help you with these measurements to ensure your backstop netting fits correctly.
---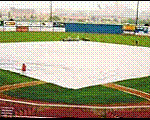 LISCO infield covers are made from a lightweight polyethylene material. The material comes in a 9 mil thickness that weighs 5.3 oz. per square yard and a 12 mil thickness that weighs 6.3 oz. per square yard. All of our infield covers include UV sandbags, roller cover and shipping crate.
---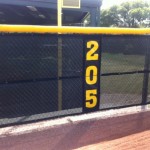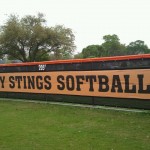 LISCO outfield banners and distance markers are made using 18 oz coated vinyl with 2" webbing double stitched around the perimeter. Brass grommets are placed at corners and every 18" to secure to fence or windscreen. Standard distance markers are one-color and come in two sizes: 32" x 32" or 24" x 48". Custom outfield banners are available in one-color and two-color and come in many different sizes.
---
Please call LISCO to discuss our installation services and for a custom price quote.