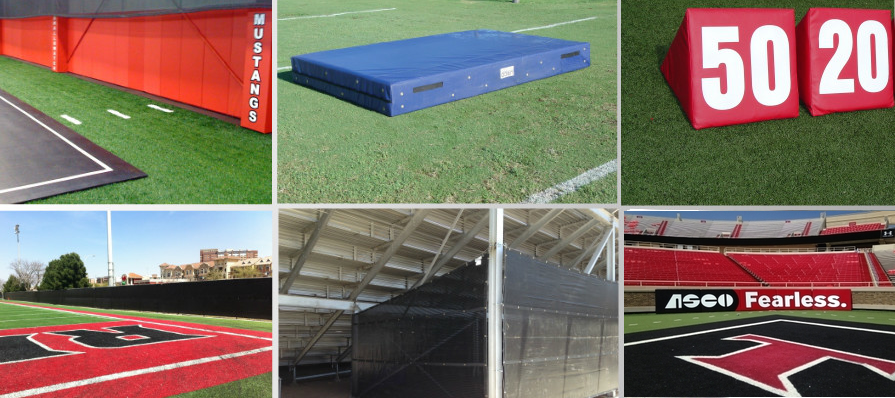 ---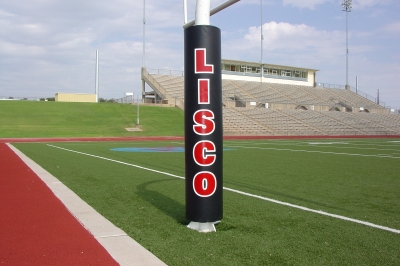 All LISCO goal post pads are manufactured using 5" high density polyurethane foam to surround your pole and covered by 18 oz coated vinyl. A 2" x 6' hook & loop fastening system runs the length of the padding. All LISCO goal post pads are custom ordered based on the diameter of your goal post. To get the diameter, measure the circumference and divide by 3.14.6′

---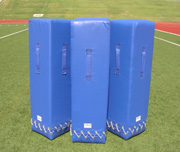 All LISCO blocking dummies are manufactured using 18 oz coated vinyl and high density polyurethane foam. Removable double layer bottoms make it easy to replace worn out bottom sections as needed. Handles are double reinforced. Available in either square or round bodies.


All LISCO blocking shields are manufactured with 2" high-density polyurethane foam covered with 18 oz. vinyl coated polyester Two double secure straps on back for durability. Available in square or rounded corners. Most school colors available. Recover and recondition services available for all brands. 
---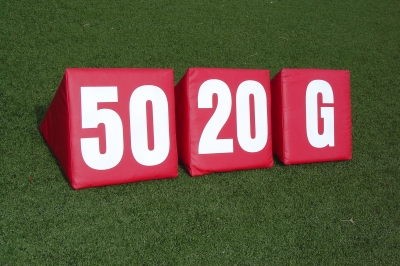 LISCO sideline makers are designed for durability and stability. Each marker is oversized at 18" x 18" x 18" and is made using 18 oz coated vinyl with a solid foam core. The bottom is weighted to keep the marker in place. Most school colors are available.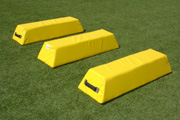 All LISCO step over pads are constructed using a lightweight solid foam core and 18 oz coated vinyl. The double stitched handle is made from seatbelt webbing. Most school colors are available.

---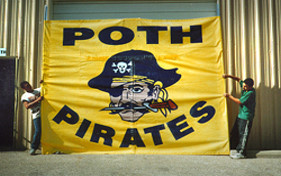 LISCO run-thru banners are made using 18 oz coated vinyl with a reinforced pole tunnel on each side. The top and bottom have a 2" webbing border with grommets every 24". The center separation is also reinforced with 2" webbing and held loosely together with industrial hook & loop at top, middle and bottom of separation. Custom LISCO artwork is included.

---
LISCO custom stadium banners and tunnel covers are available in both coated vinyl and mesh coated vinyl. All LISCO custom tunnel covers have a 2" seatbelt webbing perimeter with grommets placed every 24" for securing to railing.
---
LISCO custom stadium pads protect your athletes and enhance the interior of your stadium. Custom artwork is also available.
---
Please call LISCO to discuss our installation services and for a custom price quote.